Gunnar's Art Junkies Guest Spot Is Upon Us
Monday October 17, 2011
The day approaches when we will be hosting the very talented Gunnar. He will be tattooing as well as holding his Story Telling seminar on Friday the 21st from 8-10pm. The list for this seminar is growing and you should be on it. Call the shop for details 760-947-5538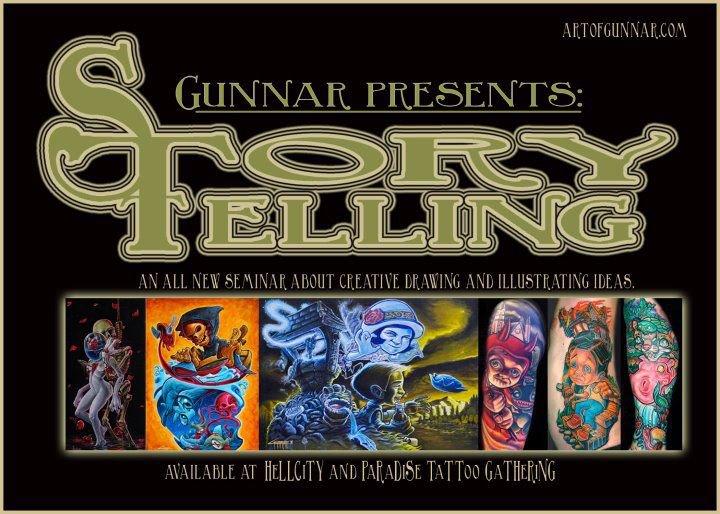 "Story Telling is a lecture/ dialogue driven approach to sharing my artistic process for designing story telling images. The information is formatted in a way that artist can relate to and apply. The seminar covers everything from: meeting with clients and extracting important information, use of appropriate imagery and symbolism, use of proper materials and reference, to building a drawing through a step by step process. Along the way, I will share stories, inspirational artists I feel are worth noting, and touch down softly on the ethics within our industry (maybe not so softly). Art should be a fun and creative process and I try and create a learning environment that conveys this." -Gunnar
Two Hours for only $100 8-10pm Friday Oct. 21st.
Bring your sketchpad and pencil.